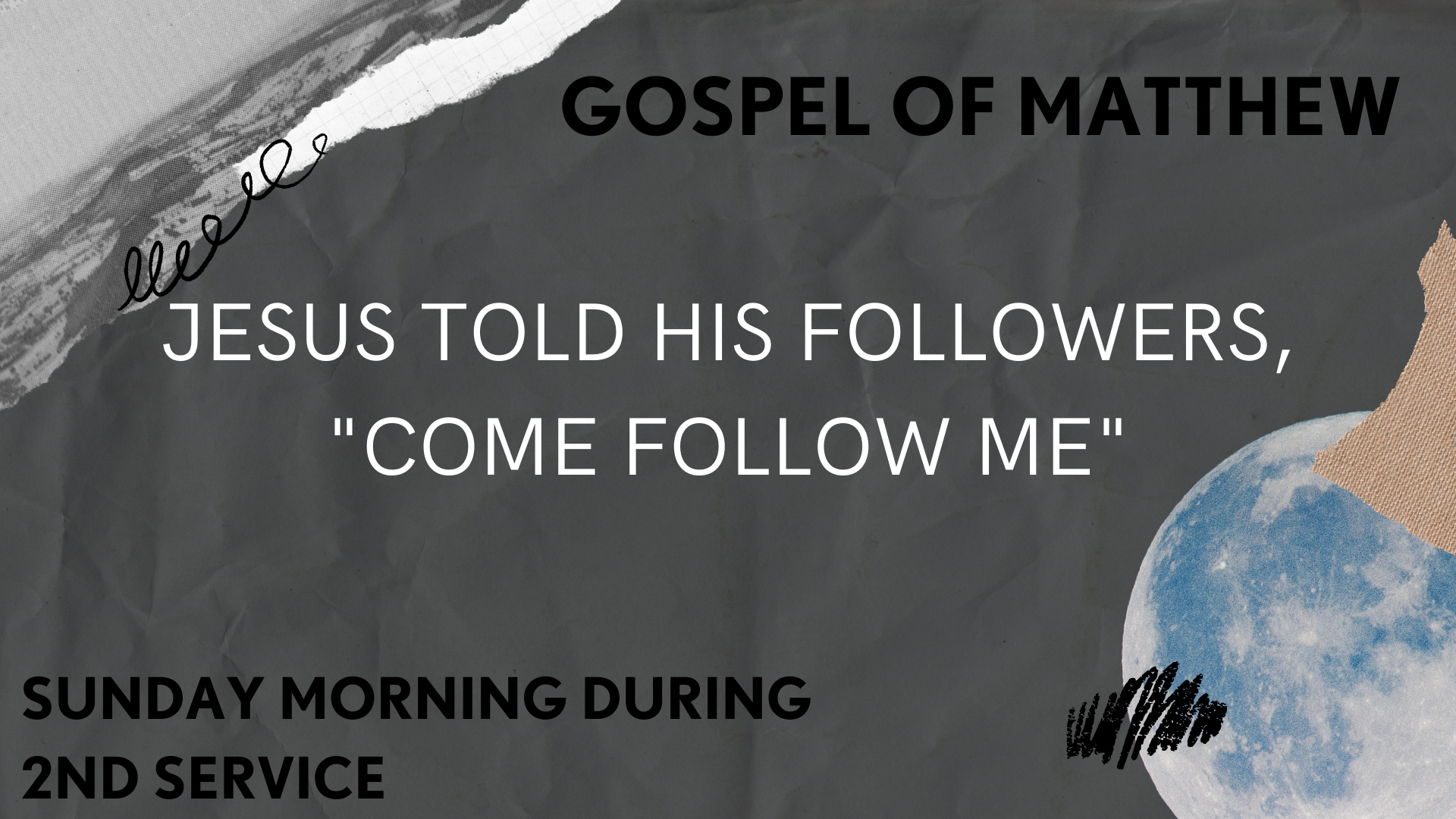 Sunday Morning Bible Study
January 23, 2022

-

April 3, 2022
Join us during 2nd Service at 10:45 in the school library for a study through the book of Matthew.
We invite you to join a study of the Gospel of Matthew.
What did Jesus say to his disciples?
Come follow me.
You may have questions about the Gospels.
Who is Jesus?
Why did he come to be with us?
What is the Kingdom of God?
How is Jesus both our Savior and King?
In this study you will gain a new appreciation for what it means to be a disciple, a follower of Jesus.
We meet every Sunday at 10:45 am in the school library.
Share This Post, Choose Your Platform!