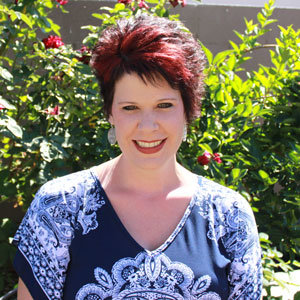 What:  Celebration of the life of Katrina Crooks
When:  Saturday, April 19, 5:00 pm
Where:  Sahuarita Primary School gymnasium
On April 14, 2014, after a well-fought 8 year battle with cancer, our beloved friend Katrina Crooks went home to be with her Lord and Savior.  During her long battle, she inspired many with her faith and determination.  She leaves behind her devoted husband Matt and her daughter Taryn, 11. Join us for a joyous celebration to honor the life of Katrina Crooks.  Dinner will be catered by Mama's Hawaiian immediately following the service. You are welcome to bring a dessert to share but is not required.
In lieu of flowers or gifts, the family has asked that donations be made towards a Katrina Crooks Memorial Prayer Garden to be built at the MyChurch property.  You may donate below.
In the words of her husband, Matt Crooks ………
Words can't express the flood of emotion that has overwhelmed me the last couple days as I look at the pictures and read the beautiful posts people have been posting on Facebook about my amazing wife Katrina. She truly was the strongest person I will ever know. Never once during her eight year battle with cancer did she ask "why me?", or ever think about quitting the fight. Many days I prayed that when it kept coming back that it would be me instead of her because she had already fought the battle. All she said was, no, she would never wish this on any one else but her. Never once did her faith in God waiver, it actually strengthened it. She fought her fight with grace and poise all while never quitting being the perfect mom and wife. Of course she had her rough days, but they were few and far between. After discussing it with her before being called home to the Lord, we have decided to honor her with a celebration of her life with food, her favorite music, and pictures that show the true fighter she always was. Oh, and of course, cake. It will be this Saturday at our church. Everyone is welcome. We want it to be as joyful an event as possible. She would want it no other way.— MATT CROOKS
Jeremiah 29:11 – "For I know the plans I have for you," says the Lord. "They are plans for good and not for disaster, to give you a future and a hope.
(Katrina's favorite verse)