With the finalizing of the 2022 tax season our financial focus has now been able to shift to finalizing the funding for Phase One of the building program. The internal construction of the office building is finished but waiting on the installation and connection of the water lines that will connect our property to Sahuarita Water. Sewer lines will provide for the current and remaining construction phases including the Offices, the Phase Two "Sanctinazium", as well as the future Phase Three children's ministry building.
Along with the utilities, Phase One also includes the driveway pavement as well as a portion of the parking lot and drop off loop, north of the Office building. The drop off loop and driveway are required by the Fire Department to provide suitable access for fire service vehicles which will make the securing of a Certificate of Occupancy for the Office building possible. The completion of Phase One will mark the first time we will have legal access and use of the current construction and serve as a foothold to moving toward all future ministry on property.
All previous plans remain in place, but the time frame of those plans has had to shift because of rising construction and materials cost along with extremely high interest rates on construction loans. We will continue to push forward with raising the needed funds for the Phase Two construction project but we want to be the best steward we can with God's resources as we pursue those goals.
If you have any other questions about MyChurch Rising or would like to pledge please e-mail staff@mychurchaz.com
MyChurch Building Concept
Directions to Our Property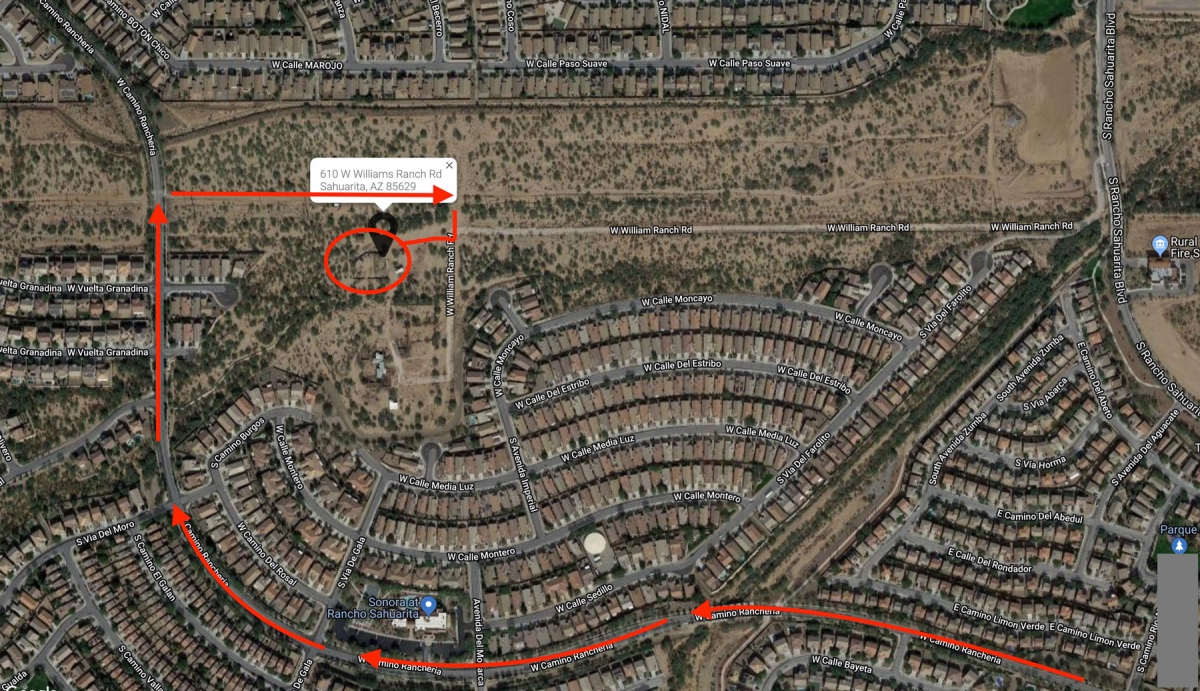 Directions to the Property
Coming from Rancho Sahuarita Blvd and Camino Rancheria
– Take Camino Rancheria past Del Webb
– Just past MARQUESA on right you will turn RIGHT onto the dirt road.
– Follow dirt road to My Church property on the right – out in the middle of no where.